The "boob czars,"
that is
:

As successful as the 9/12 Washington Tea Party was, it still left us with some questions: Who were those

wonderful czars

? Where did they come from? And most importantly, do they mind if we take some more pictures?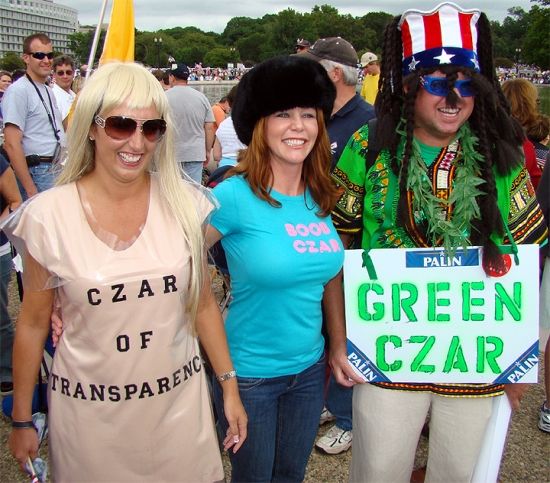 Thanks to the Green Czar (AKA

Floridajayhawk

on Twitter), we now know a little more about these cheerful, good-natured lovers of liberty and what they're trying to get off their chests. He was nice enough to answer a few questions via e-mail:



Greetings, Green Czar! So, who are you fine folks?

We live in South Florida.

Boob Czar

lives in a state close to Florida. We got involved with

southfloridateaparty.org

. We have done many protests in South Florida.
More at
the link
. And more pictures of ... well, protest signs!