It's always leftist hypocrisy. This time, "
Obama effigy hanged in Jimmy Carter's home town
." (Via
Memeorandum
.)

Not so much outcry during the Bush years at images like
this
: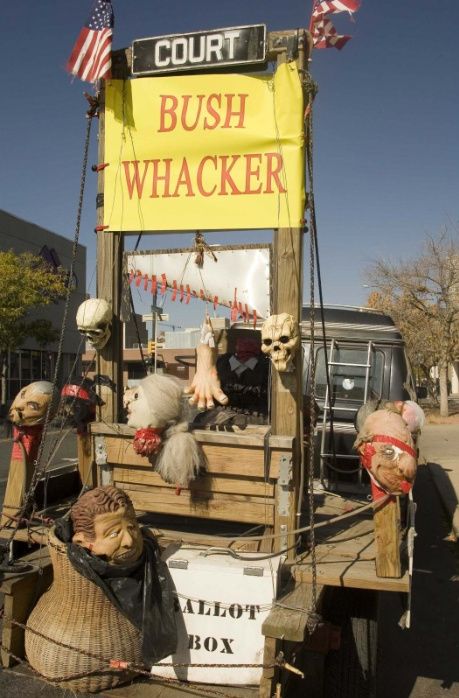 See also, Astute Bloggers, "
THEY'RE MAKING A FEDERAL CASE OUT OF IT - FOR OBAMA ... BUT, THIS WAS AN EVERYDAY OCCURRENCE DURING THE BUSH YEARS
."