I'll tell you what: I got home kinda late from my first full day at the new office. All I had was a bowl of cereal when I got home and was almost ready for bed. But my wife and sons were watching The Bachelor. Actually, I like that show. For one thing, Jake Pavelka's a cool guy. I was bummed last year when he got dogged by Jillian Harris on The Bachelorette. So last night I'm watching this season's show for the first time and I see this
Rozlyn Papa
hanging out with Jake and I immediately knew she was a scammer. I could just tell right away. She looked totally insincere, and fake breasts are unbecoming, IMHO. So it was no surprise to me when host Chris Harrison pulled Jake aside to let him know that there was some big development -- that Rozlyn had entered into an "inappropriate relationship" with a "staffer." Nope, I wasn't surprised at all.

Anyway, my wife wants Jake to pick
Ali Fedotowsky
, and she does seems so geniune -- and just girl-next-door pretty. I'm sure some of the other women on the show are really beautiful people inside as well, but if Jake goes for Ali ... man, that's going to be so awesome for him!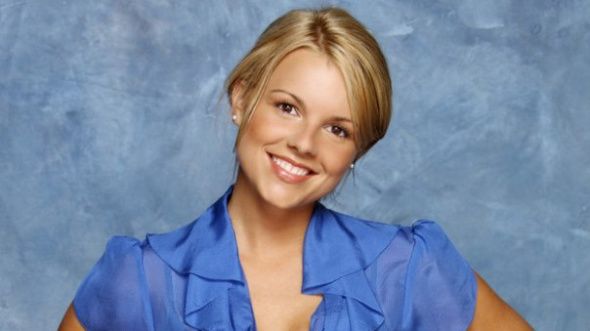 For the background from last night, see OK!, "'Bachelor' Contestant Rozlyn Denies Affair with Producer," and US Magazine, "Bachelor's Rozlyn Lashes Out: I Was Thrown "Under the Bus."
See also, People Magazine, "
The Bachelor Host: Contestants Saw Rozlyn with Producer