I have been trying to do some blogging on the Nashville tea party. I especially wanted to post some new videos from the convention, and Glenn Reynolds' interview clips in particular. But YouTube has been down, which was the problem. It's up now, but as I've been surfing the web for something else to post, here's some Anne Hathaway distraction material: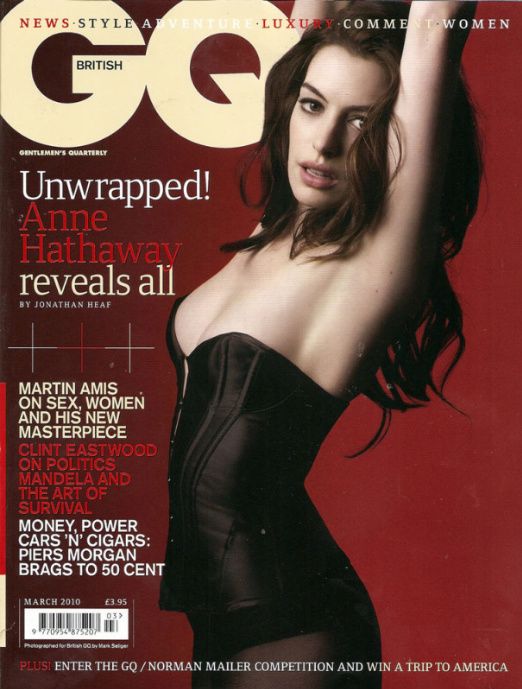 Cover credit is actually from The Superficial, but check GQ's page as well, "
Queen of All She Surveys
."
More good stuff at John Hawkins' Linkiest. Plus, lots more good stuff at the Washington Rebel. And at Theo's, "Saturday Night is Bath Night ..."
UPDATE! Blazing Cat Fur links!