I had no idea, but April 15, 2009, would mark a radical turning point in my personal and political development. For one thing, I'd never photo-blogged before, and now I love it. I became a citizen-journalist after Tax Day 2009, not just an opinion blogger. It's been empowering. And that's important for the second change in my life. After last April I went from being largely resigned to the Democrats in power for the next two years, to being extremely active in helping to remove the radicals from office. I also went from being a little depressed, frankly, to feeling much better about myself and my life. And I quit drinking a couple of days after April 15th last year. (Not totally. I've had beers on my birthday, Christmas, and a recent family reunion, but that's it -- and I've lost over ten pounds in that 12 months!)

In any case, with the exception my mug shot here, the rest of the photos are here for the first time, from last year's "Orange County Tax Day Tea Party":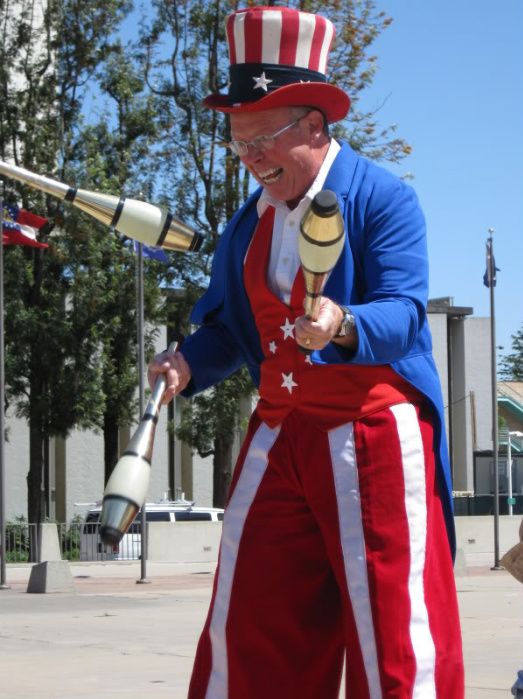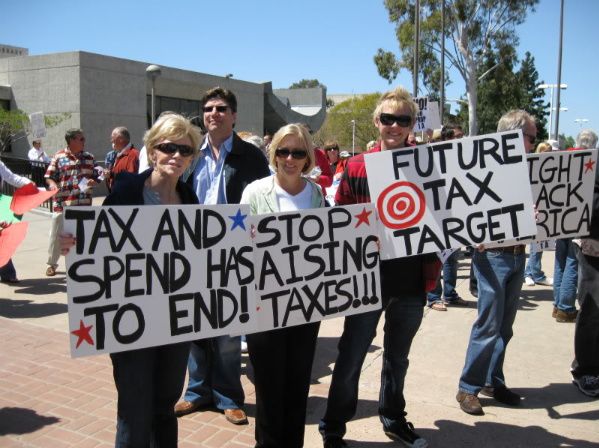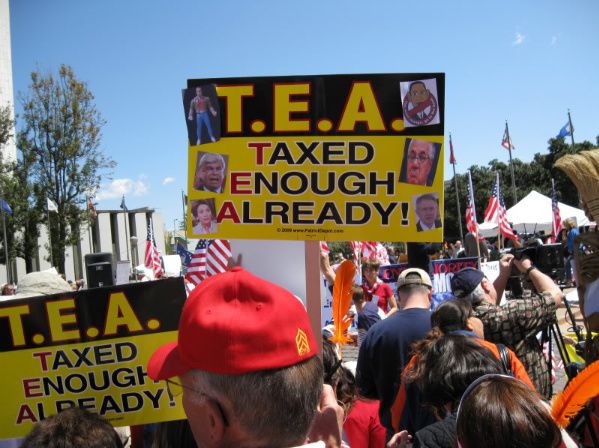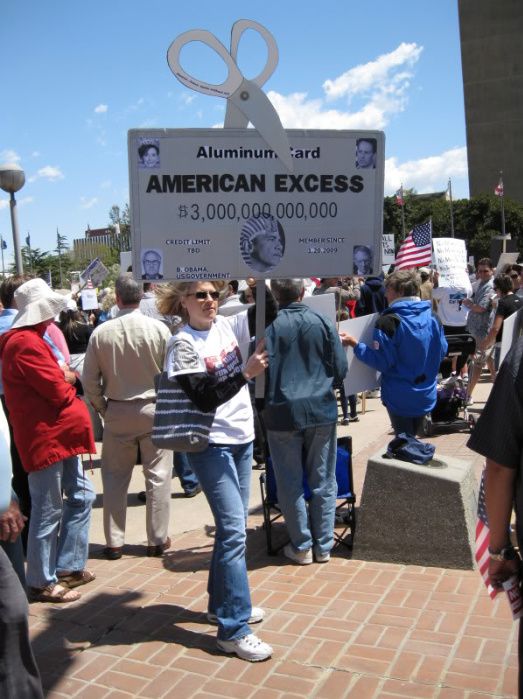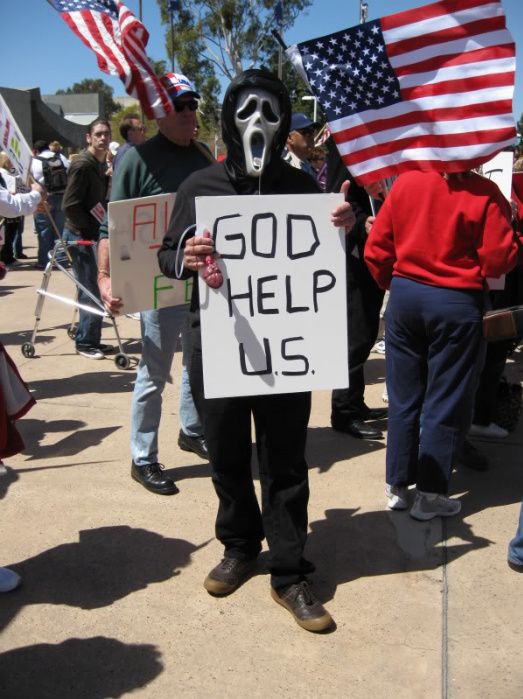 The anti-tax theme was to give way to the healthcare protests shortly after Tax Day. I went on to cover events in
Pasadena
,
Alhambra
,
Orange County Airport
("Patriots Against Pelosi"),
Laguna Hills
, and
Temecula
, to name just a handful.

I'll have a report tonight or tomorrow of today's tea party rallies. Meanwhile, check
Gateway Pundit
,
Glenn Reynolds
,
Michelle Malkin
, and
Robert Stacy McCain
.
Have a great day!