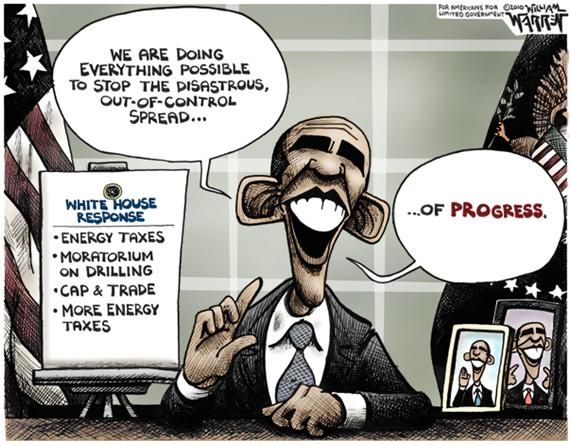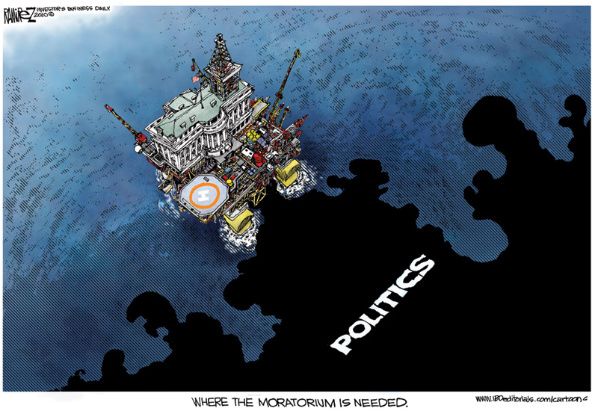 More cartoons at Theo Spark's.
Also from across the pond, "BP Chief at UK Yacht Race as Oil Spews in Gulf of Mexico."
RELATED: At Flopping Aces, "The Greatest Ecological Disaster in the History of the United States and Obama Tells Us We Need Windmills," and from Mort Zuckerman, "World Sees Obama as Incompetent and Amateur" (via Memeorandum).