Okay, friends ... a quick top-shot of me at
BJ's pizzeria on PCH in Laguna Beach
.

I've been
whining
about the weather, so I might was well write about it since I'm finally fired up for summer!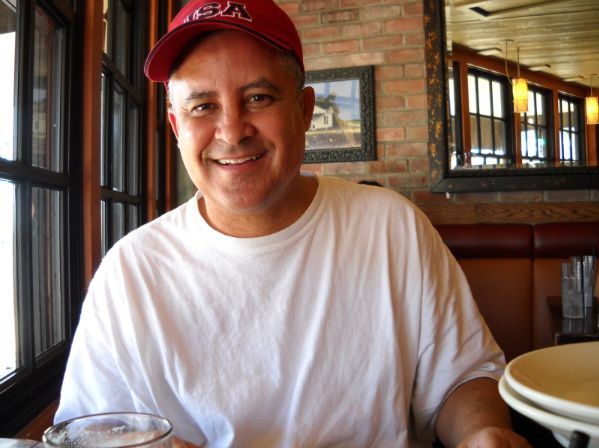 I took my youngest son. We found a parking spot about a half-mile up Park Street in downtown Laguna Beach. After putting on sunscreen, we gathered up all of our stuff (newspapers, toys, etc.) and rumbled down the lane (walked down actually, but rumbled sounds more ... more like something awesome!):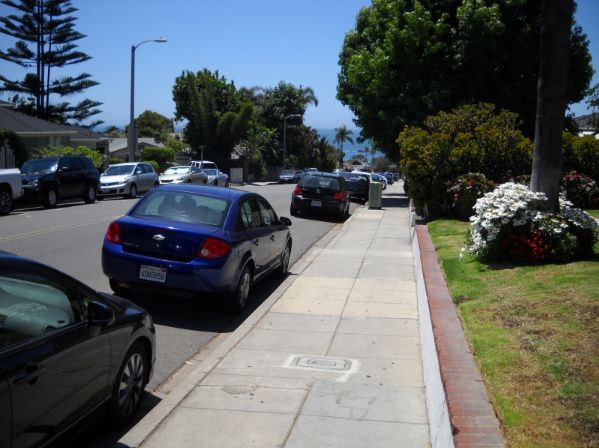 My son stopped to dwell at
St. Mary's Episcopal Church
. He had questions, so we stopped to talk about faith for a second: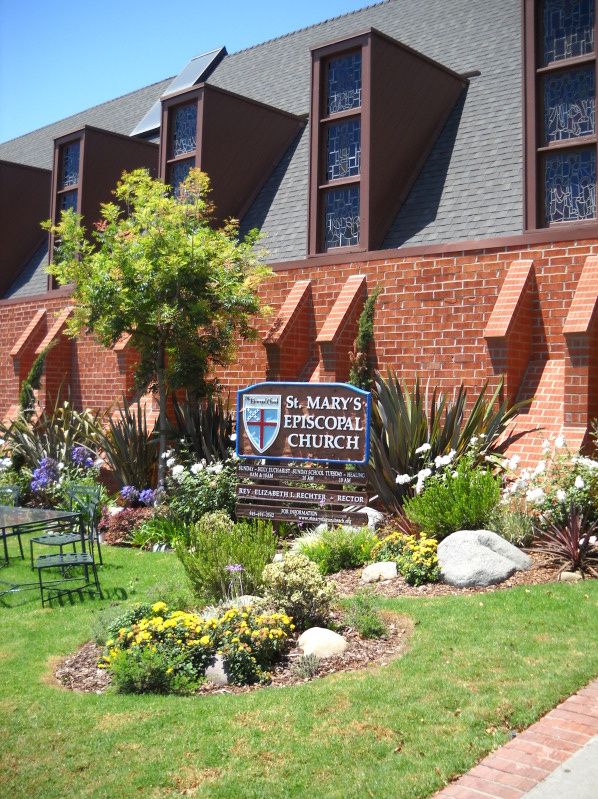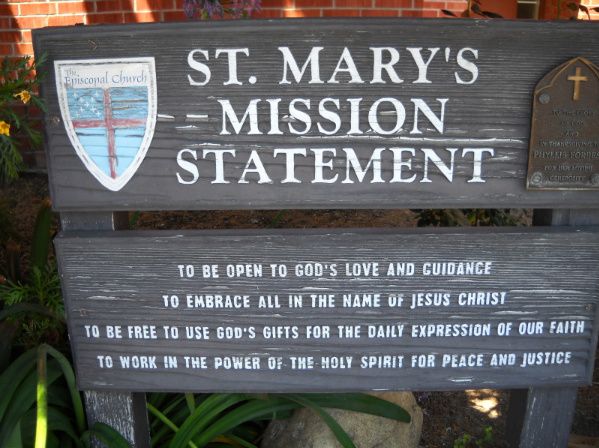 Almost down to the restaurant. A group of young ladies enjoying ice cream nearby: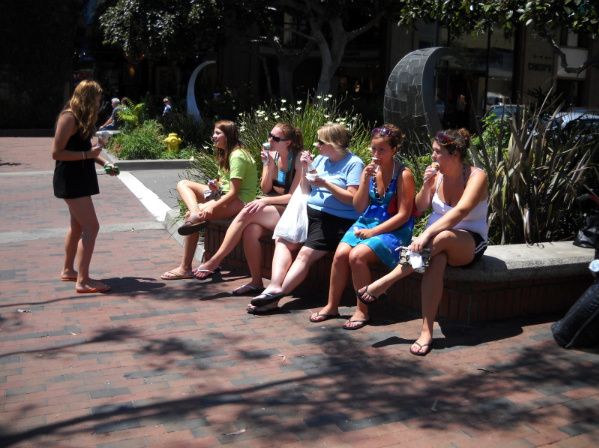 And here's PCH at not-quite peak (weekday) July summer tourist season (compared to
last January
, remember? ...):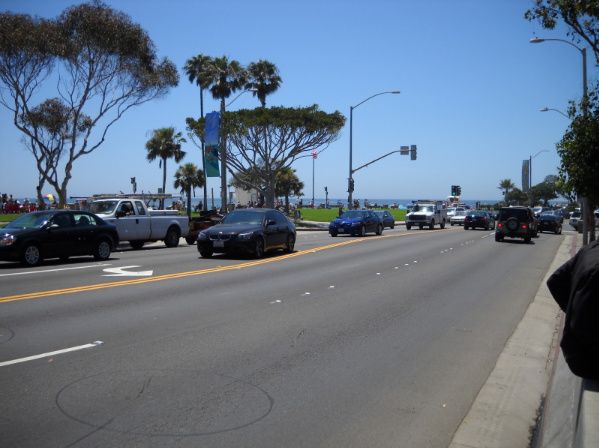 We made it to BJ's. I ordered a
Piranha Pale Ale
. I've been visiting this restaurant for 30 years, and this is the first time we've had this window seat — that was kinda cool! ...:
Meanwhile, my son, after
a bit of coloring
, set up his Iron Man toys in full fighting mode: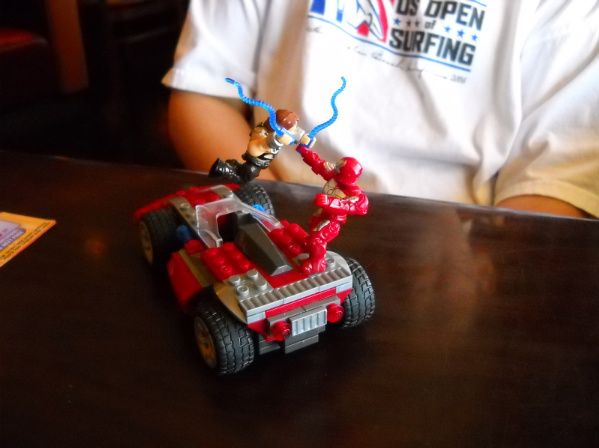 In he background, I'm catching up with
the dead-tree media
while waiting for our order: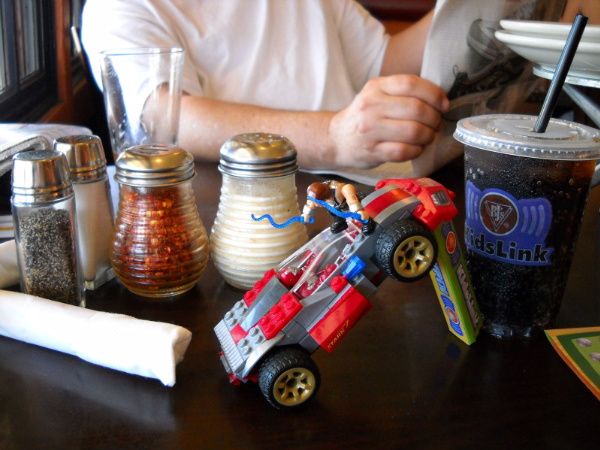 My son doesn't enjoy a bunch of toppings, so it's just a straight deep-dish pizza with tomatoes. Your server will dish up the first serving (although you're responsible for cleaning up those hot cheese strings):
A nice family from Arizona (I'm guessing, given the D-Backs t-shirt) waiting outside to be seated. Mom was hovering around nearby with a sibling: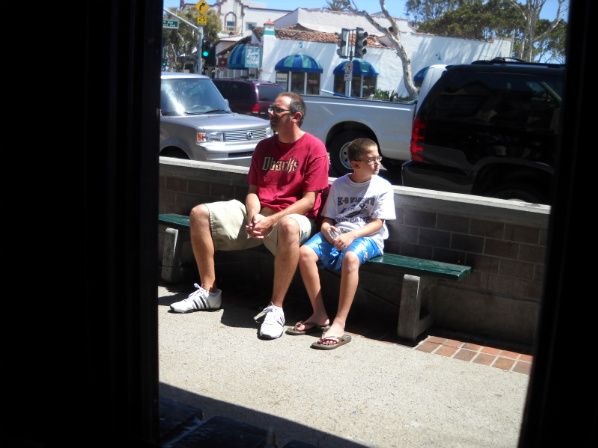 Now we're over at the main beach. What a day!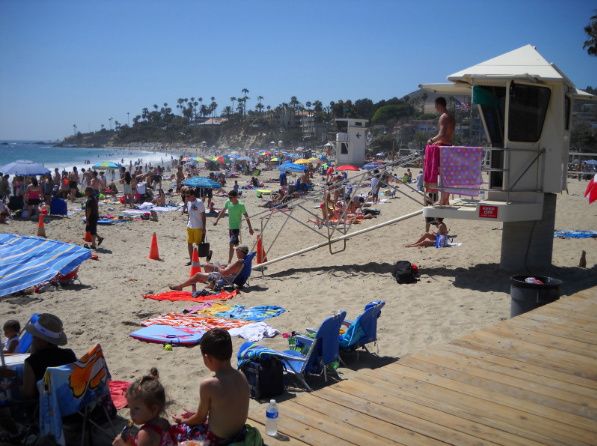 The view looking south: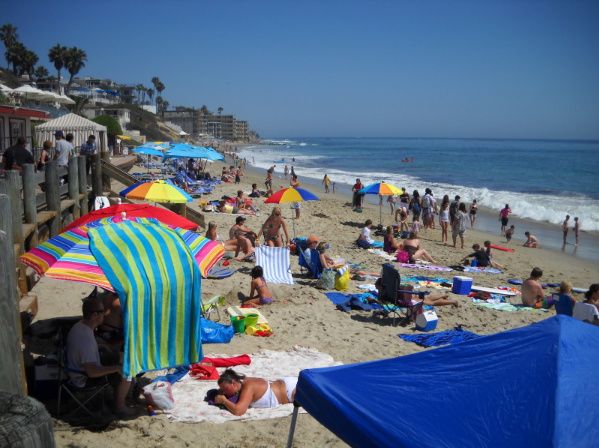 A group of junior lifeguards cruised by ... not sure if this was a tryout day or not, but they were young: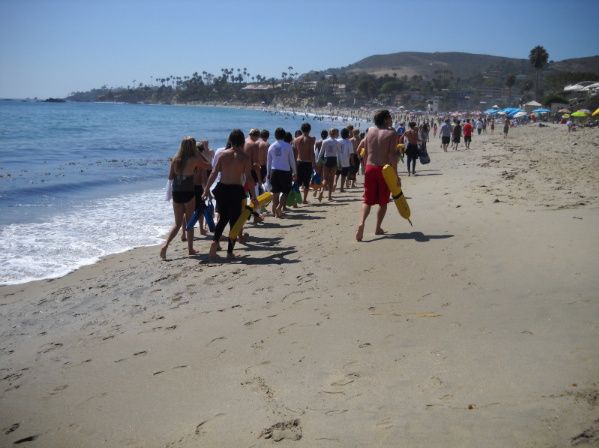 That's all for now.

And don't forget to pick up some summer reading, for example, The Girl with the Dragon Tattoo.