I've got a couple of reports coming in from the latest
Stand With Arizona
event over the weekend.


Van Helsing at Moonbattery
was on the scene, and here's a couple of shots from his blog post: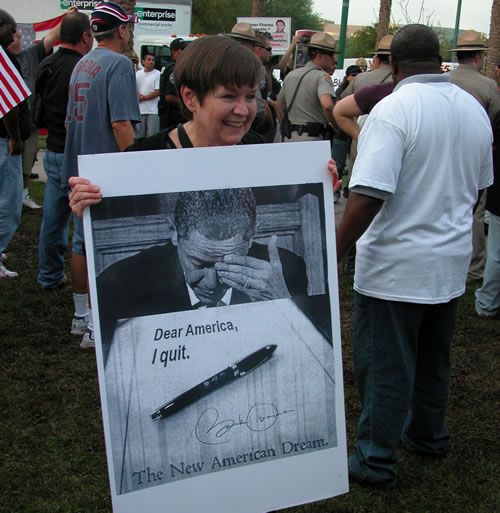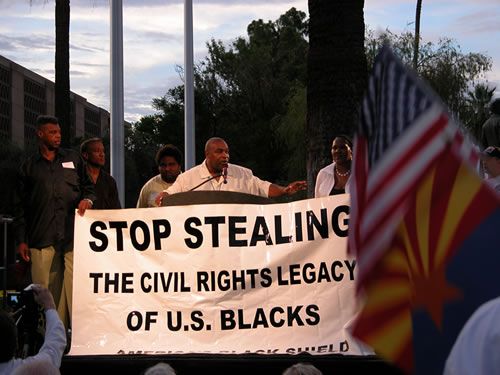 More at
the link
.

**********

Also, my good friend Nicole in Phoenix gave me the heads up at my Facebook profile. Some great pics from
her album
, and she writes: "A peaceful rally. The racist revolutionary communist party bused in and attempting to cause trouble."
Ha! I don't recall bumping into folks from
revcom.us
(Revolution Online) on May 29th, although the message is pretty familiar.
Yet another reconquista photo album
the MSM won't show you: