No, not Lucy Pinder's lovely endowments. It's the rare mutant baby seal and Robert Stacy McCain's 12-year-old son, seen further down at the post: "
Freaks of Nature
."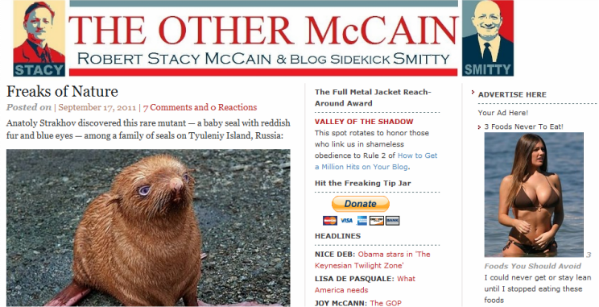 But you gotta give it to McCain. Even his advertising's doing some awesome Rule 5 work over there.
RELATED
: "
VIDEO: Lucy Pinder Sexy 2012 Calendar
."