And that's bad enough.
Students also have to reveal their most private sexual fantasies.
See Robert Stacy McCain, "
Professor Pervo's Subsidized Wanking Class and the Higher Education Bubble
."
RELATED
: At Blazing Cat Fur, "
The Latest in Teacher Resource Kits: It's The Ejac-O-Matic!
"
That's out of Britain, but the U.S. can't be far behind. I mean, really, it's got artificial semen to make those ejaculating condom demonstrations virtually the real thing!
Yay progressives!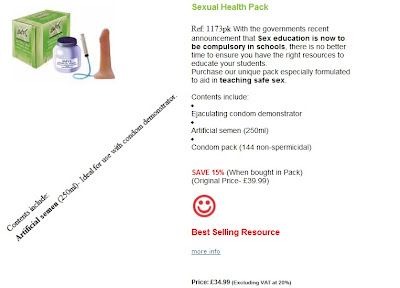 And by the way, everyone's plugging the
Higher Education Bubble
, and ain't it the truth?!!