At Atlas Shrugs, "
CITY OF SAN FRANCISCO TO PLACE SHARIA-COMPLIANT DISCLAIMERS NEXT TO EVERY AFDI PRO-ISRAEL BUS AD
."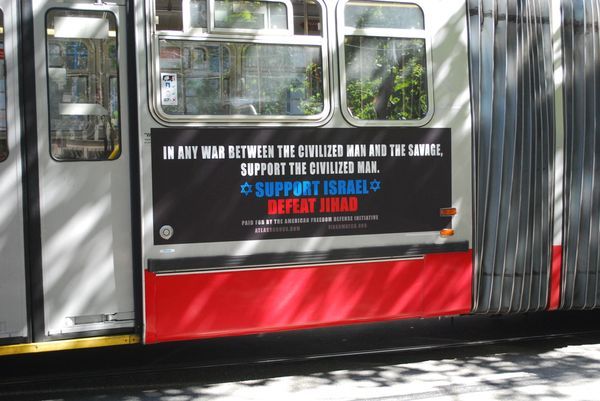 And Pamela's organization was branded by the SPLC as a "hate group," and the progs have run with it, "
Hate group places Islamophobic advertisements on San Francisco buses
."
Express an opinion the left disagrees with and you wind up in the crosshairs.