The Weekly Standard
reports
: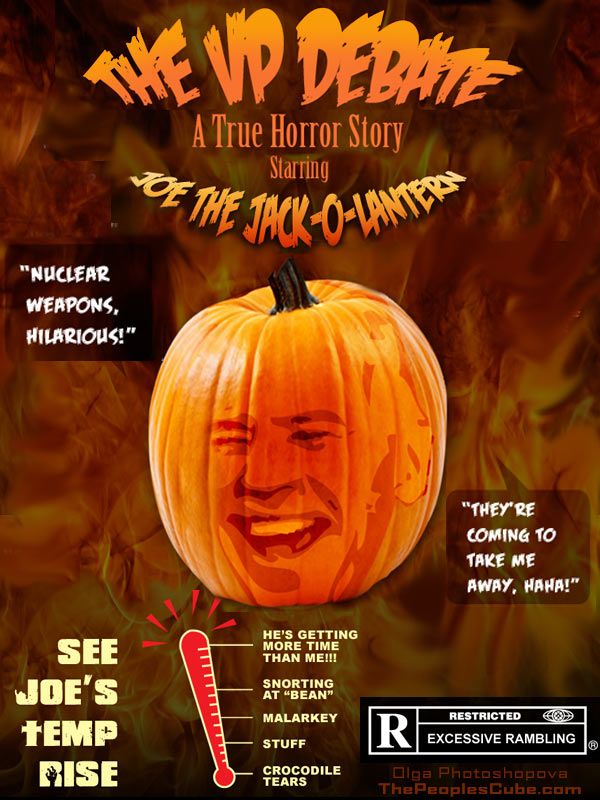 A new Pew poll of registered voters shows that independent voters who tuned into the vice presidential debate last Thursday preferred Paul Ryan to Joe Biden by an 11-point margin:


Six-in-ten voters say they watched at least a little of last Thursday night's vice-presidential debate between Joe Biden and Paul Ryan at Centre College in Danville, KY. Among debate watchers, as many say Biden did the better job (47%) as say Ryan (46%)....

Republican voters overwhelmingly say Ryan did the better job in the debate (88%); a comparable percentage of Democrats (89%) say Biden did the better job. Among independents, 50% say Ryan did better, 39% say Biden.
PREVIOUSLY
: "
Polls Show Joseph Biden — 'Malarkey McSmirk' — Losing Debate to Paul Ryan
."
IMAGE CREDIT
: The People's Cube, "
The VP Debate: A True Horror Story
."