I think of this every time I post a music video. Is it, for example, "the" Wallflowers or "The" Wallflowers?
More on that att the Wall Street Journal, "
Editors Won't Let It Be When It Comes to 'the' or 'The': Wonky Wikipedia Debate: Whether Beatles Article Merits Capital 'T'
":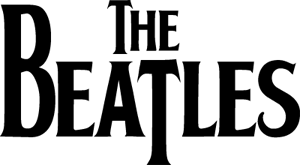 The Beatles once sang, "Have you heard the word is love?" In a Wikipedia war raging around the group, the word is "the."

For some eight years, editors at the online encyclopedia have been debating whether the article "the" should be uppercased when referring to the band. Is it "the" Beatles or "The" Beatles?

The lowercase faction says the Wikipedia manual of style and external style guides are on its side.

The uppercase faction says that trademarks should be capitalized and that the official Beatles website uses an uppercase definite article.

The dispute has become so contentious that some Wikipedia editors have been banned from participating. "Discussions on this page may escalate into heated debate," warns the internal "Talk" page where editors discuss changes to the Beatles entry.

"Please try to keep a cool head when commenting here."

Now, Wikipedia is trying to settle the question with a community poll, where readers will get to decide which case will prevail. The poll is expected to close Monday. Currently, the Beatles entry mainly sidesteps the issue by avoiding the name of the group in mid-sentence. Still, there are a couple of instances where "the" is lowercased.

The two surviving Beatles aren't singing out on the question. Paul McCartney's agent said the former Beatle wouldn't be available for an interview. Ringo Starr's agent said she doubted she could reach her client quickly enough.

Lowercase advocates point to a handwritten 1970 letter from Beatle John Lennon, who was murdered a decade later, that uses a small "t."

If Mr. Lennon were alive today, "he would have a good laugh at all the 'fans' who think that a lowercase 't' is somehow a disgrace to the band," says Gabriel McFadden, an editor who calls himself "the leader of the lowercase faction." He won't reveal his location because he says he has been "cyberstalked" over the dispute.

Different publications have different capitalization rules. The Wall Street Journal uppercases the "the" in its own name but lowercases it for other publications. As for the musical group, it is "the" Beatles.
I wrote "
the
" Wallflowers yesterday, so I guess I'll just keep it at that.
More from WSJ at
the link
.