Thursday, October 23, 2014
Posted by

Donald Douglas
at 12:30 AM
0 comments
Links to this post


From
Michelle Malkin
:
Crony influence-peddling=Hunter Biden's life story. Where r critics of elitist privilege now? http://t.co/NSUtkRtlhv pic.twitter.com/aKplWWPIE2

— Michelle Malkin (@michellemalkin) October 22, 2014
Everything you need to know about Beltway nepotism, corporate cronyism and corruption can be found in the biography of Robert Hunter Biden. Where are the Occupy Wall Street rabble-rousers and enemies of elitist privilege when you need them? Straining their neck muscles to look the other way.

The youngest son of Vice President Joe Biden made news last week after The Wall Street Journal revealed he had been booted from the Navy Reserve for cocaine use. His drug abuse was certainly no surprise to the Navy, which issued him a waiver for a previous drug offense before commissioning him as a public affairs officer at the age of 43. The Navy also bent over backward a second time with an age waiver so he could secure the cushy part-time job.

Papa Biden loves to tout his middle-class, "Average Joe" credentials. But rest assured, if his son had been "Hunter Smith" or "Hunter Jones" or "Hunter Brown," the Navy's extraordinary dispensations would be all but unattainable. Oh, and if he had been "Hunter Palin," The New York Times would be on its 50th front-page investigative report by now.

Despite the disgraceful ejection from our military, Hunter's Connecticut law license won't be subject to automatic review. Because, well, Biden.

Biden's bennies are not just one-offs. Skating by, flouting rules and extracting favors are the story of Hunter's life.
Pretty rich, but
keep reading
, heh.
Posted by

Donald Douglas
at 12:00 AM
0 comments
Links to this post


Wednesday, October 22, 2014
So lame.
From Heather Mac Donald, at City Journal, "
Infected by Politics
":
The public-health establishment has unanimously opposed a travel and visa moratorium from Ebola-plagued West African countries to protect the U.S. population. To evaluate whether this opposition rests on purely scientific grounds, it helps to understand the political character of the public-health field. For the last several decades, the profession has been awash in social-justice ideology. Many of its members view racism, sexism, and economic inequality, rather than individual behavior, as the primary drivers of differential health outcomes in the U.S. According to mainstream public-health thinking, publicizing the behavioral choices behind bad health—promiscuous sex, drug use, overeating, or lack of exercise—blames the victim.

The Centers for Disease Control and Prevention's Healthy Communities Program, for example, focuses on "unfair health differences closely linked with social, economic or environmental disadvantages that adversely affect groups of people." CDC's Healthy People 2020 project recognizes that "health inequities are tied to economics, exclusion, and discrimination that prevent groups from accessing resources to live healthy lives," according to Harvard public-health professor Nancy Krieger. Krieger is herself a magnet for federal funding, which she uses to spread the message about America's unjust treatment of women, minorities, and the poor. To study the genetic components of health is tantamount to "scientific racism," in Krieger's view, since doing so overlooks the "impact of discrimination" on health. And of course the idea of any genetic racial differences is anathema to Krieger and her left-wing colleagues.

Local public-health programs are just as committed to "social justice." The National Association of County and City Health Officials promoted a seven-part PBS documentary, Unnatural Causes: Is Inequality Making us Sick?, to trigger community dialogues about health equity. NACCHO's Health Equity and Social Justice initiatives seek to "advance the capacity of local health departments to tackle the root causes of health inequities."

During the height of the AIDS epidemic, the public-health profession abjured any focus on abstinence as a means of stopping the spread of the disease. This silence was contrary to decades of public-health response to venereal disease, which stressed individual responsibility, as well as contact tracing, to prevent further infections.

The American Journal of Public Health recently published a study coauthored by Columbia University professor and longtime police critic Jeffrey Fagan arguing that young black men who have been stopped and questioned by the New York Police Department suffer from stress and anxiety. The more times an individual gets stopped, Fagan claims, the more stress he may feel. The study did not consider whether individuals who have been stopped numerous times by the police may be anxious because they are gang members operating in a world where retaliatory shootings are common. Nor did it compare the stress of stop subjects with the stress once experienced by law-abiding residents of high-crime neighborhoods before the NYPD brought violent crime down 80 percent.

The public-health profession has a clear political orientation, so it's quite possible that its opposition to a visa and travel moratorium is influenced as much by belief in America's responsibility for the postcolonial oppression of Africa, and suspicion of American border enforcement, as it is by a commitment to public-health principles of containment and control...
Remember, if the Ebola doesn't kill you, leftism will.
Sill more at that top link.
Posted by

Donald Douglas
at 8:45 AM
0 comments
Links to this post


Tuesday, October 21, 2014
Ah, the left's bunker mentality breaks out into the open.
It's gonna be a bloodbath --- and leftists better run for their lives.
At Twitchy, "
No biggie: Lefty site Daily Kos predicts 'Democratic Armageddon' in Senate
."
(Honestly, though, I think this Kos kook is off his rocker, perhaps a bit too spooked by the bad poll tidings. Republicans should clear the six seats needed to take the majority. I seriously doubt they'll achieve a Senate pickup in the double digits, however.)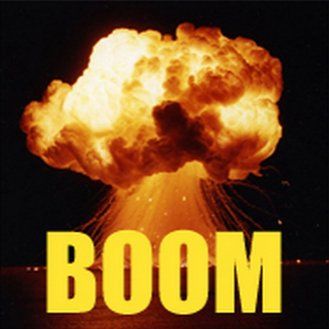 Posted by

Donald Douglas
at 7:10 AM
0 comments
Links to this post


Posted by

Donald Douglas
at 7:00 AM
0 comments
Links to this post


Coming to America?
From Marc Thiessen, at
the Washington Post
:
The world is experiencing virulent outbreaks of Ebola and Islamist radicalism.

What if the two threats converge into one?

In June 2001 — a few months before the Sept. 11, 2001, terrorist attacks — a group of leading Democratic national security experts gathered at Andrews Air Force Base to carry out a national security exercise called Dark Winter. Hosted by the Johns Hopkins Center for Civilian Biodefense and the Center for Strategic and International Studies, Dark Winter simulated a biological attack on the United States in which terrorists release smallpox virus in three shopping malls in Oklahoma City, Philadelphia and Atlanta....

So what about Ebola?

Unlike smallpox, which is hard to come by, the Ebola infection is raging right now in parts of Africa where Islamist extremists could have easy access. As physician Scott Gottlieb of the American Enterprise Institute points out, with Ebola, "Mother Nature has created the perfect bioweapon in many respects, as long as the attacker has suicidal aspirations." Ebola has up to a 21-day incubation period — more than enough time for terrorists to infect themselves and then come here with the virus. In a nightmare scenario, suicide bombers infected with Ebola could blow themselves up in a crowded place — say, shopping malls in Oklahoma City, Philadelphia and Atlanta — spreading infected tissue and bodily fluids.

Think it can't happen? If an Ebola-infected Liberian, Thomas Eric Duncan, was able to fly to Dallas, what is to stop an Ebola-infected terrorist from doing the same? And if our health-care system was unable to handle a single Ebola patient, imagine what would happen if 50, 100 or more Ebola patients started showing up at U.S. hospitals. Already we have seen schools closed in Dallas and Cleveland and a ship denied entry in Mexico and Belize. It would not require a attack on the level of Dark Winter to cause mass disruptions to our way of life and our economy.
Personally, I'm just not that worried about it.
That said, we'd no doubt be screwed if one of these terrorist war-game nightmares played out with Barack Obola in office. The White House remains multiple steps behind the curve. Americans would dying in mass numbers and all President Contagion would do is appoint some corrupt-o-czar to provide a political fix, public health be damned.
Posted by

Donald Douglas
at 4:00 AM
0 comments
Links to this post


Posted by

Donald Douglas
at 12:00 AM
0 comments
Links to this post