Monday, August 3, 2015
Posted by

Donald Douglas
at 12:55 AM
0 comments
Links to this post


Sunday, August 2, 2015
From Lee Stranahan, at Big Government, "
WHAT O'REILLY'S BLACK LIVES MATTER SEGMENT LEFT OUT
."
Lee shows that #BlackLivesMatter takes its "
List of Demands
" straight from the revolutionary "
The Ten-Point Program
" of the Black Panther Party in 1966.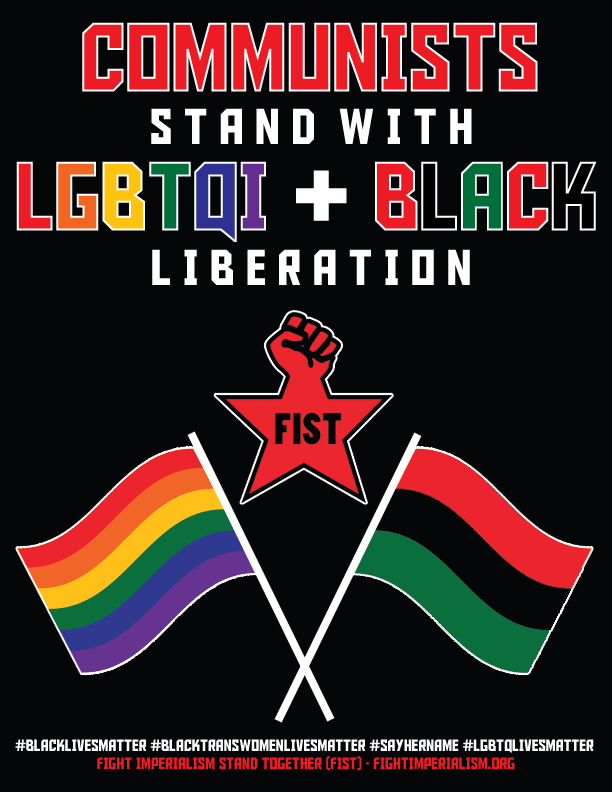 PREVIOUSLY
: "
Another Reminder That the #BlackLivesMatter Movement is Actually a Revolutionary Communist Program
."
Posted by

Donald Douglas
at 1:15 PM
0 comments
Links to this post


Here's the report, at the Wall Street Journal, "
Donald Trump Leads Republican Presidential Pack, WSJ/NBC Poll Finds
":
Donald Trump has jumped to the front of Republicans' 2016 presidential candidate field nationally, holding that position even after a spate of incendiary comments by the real-estate magnate about Mexican migrants, other GOP candidates and party leaders, a Wall Street Journal/NBC News poll has found.

The poll, the latest of several national surveys to register the Trump surge, found that 19% of Republican primary voters picked Mr. Trump as their first choice for president, followed by 15% for Wisconsin Gov. Scott Walker and 14% for Jeb Bush, the former Florida governor who led the field in the last Journal/NBC survey, in June.

The new poll, whose full results will be released Monday, was based on a survey conducted July 26-30, after Mr. Trump made widely publicized controversial statements, such as when he disparaged former GOP presidential nominee John McCain.
The differences among the top-tier candidates are small enough that they are within the poll's margin of sampling error. Still, the double-digit jump among Republicans picking Mr. Trump as their first choice—up from 1% in the June poll—was significant.

What's more, Republicans who don't see Mr. Trump as their first choice seem to be warming to him. The share of GOP voters who pick him as second choice rose to 11% in the new survey from 3% in June.

The poll could be a factor in determining which candidates appear in this Thursday's prime-time candidate debate, the first of the GOP primary campaign. The event is being hosted by Fox News, which is limiting the 9 p.m. debate to 10 of the 17 declared GOP candidates, choosing those who rank highest in the five most recent national polls released by Tuesday.

Candidates who don't make the cut will be relegated to a separate forum to be held before the main event on Thursday.

The new survey also underscores the unsettled nature of the GOP primary race as Republican voters survey a large field, including many lesser-known candidates. Mr. Trump, who announced his presidential campaign in mid-June, has the advantage of high name recognition, celebrity appeal and a populist message that taps into a powerful anti-Washington vein in the electorate.

The poll found that almost the entire GOP field seemed to suffer at least a temporary setback as a result of Mr. Trump's abrupt rise. Most major candidates lost ground compared with last month's poll. One exception was Sen. Ted Cruz of Texas, who was picked as a first choice by 9%, up from 4% last month. Mr. Cruz, like Mr. Trump, has been campaigning as an outsider with a blunt antiestablishment message.

Mr. Trump had a particularly strong showing among GOP poll respondents who said it is more important for their party's nominee to be a strong leader than it is to share their views on issues. Mr. Trump does somewhat better among GOP women than do other candidates: 20% of female GOP primary voters name him as their first choice, followed by 16% who pick Mr. Bush.

In the race for a spot on this week's main debate stage, the most uncertainty surrounds the fate of three candidates who are on the cusp of making the top-10 event—New Jersey Gov. Chris Christie; Texas Gov. Rick Perry and Ohio Gov. John Kasich. In the new Journal/NBC poll, all three were picked as first choice by 3% of GOP voters...
More
.
Plus, here's NBC's write-up, at Memeorandum, "
Donald Trump Surges in New NBC News/WSJ Poll
."
Posted by

Donald Douglas
at 12:05 PM
0 comments
Links to this post


From Diana Stancy, at the
Daily Signal
.
Click through for Mark Levin's Facebook rant against the GOP congressional leadership.
And buy Levin's book,
Plunder and Deceit
.
Posted by

Donald Douglas
at 2:00 AM
0 comments
Links to this post


Saturday, August 1, 2015
Well, it's not just
now
returning, although no doubt he's onto something.
From Jacob Heilbrunn, at the
National Interest
":
1968 IS BACK. A growing chorus of voices on the right is arguing that the riots in Baltimore and Ferguson are ushering in a new round of the culture wars. On the website Breitbart, for example, Robert W. Patterson, a former George W. Bush administration official, wrote, "The Grand Old Party must decide: Go libertarian, and sympathize with the protesters and rioters? Or does it want to be conservative, and side with the police, the rule of law, and the forces of order? The lessons of the 1960s suggest the latter is the path to victory." William Kristol, editor of the neoconservative Weekly Standard, observed during the recent riots in Ferguson, "It does feel like a Nixon '68 moment. Who will speak for the Silent Majority?"

It was a revealing question. In 1968, Richard Nixon tapped into white working-class antipathy toward student and black radicalism to defeat Hubert Humphrey. The Southern Strategy was born. Two years earlier, Ronald Reagan had won election as governor of California by denouncing the Free Speech Movement at Berkeley and promising to "throw the bums off welfare." Reagan would go on to midwife what became a potent alliance between the emerging neoconservative movement and traditional conservatives. The neocons began to share the traditionalists' belief that, as Burke put it, "Men of intemperate mind can never be free. Their passions forge their fetters."

The maiden neocons had themselves emerged from the intensely partisan milieu of the 1930s to become respected public intellectuals. They viewed the scaturient passions of the New Left that had suddenly emerged in the 1960s as a clear and present danger—what the literary critic Lionel Trilling deemed an "adversary culture."

Irving Kristol, Gertrude Himmelfarb and a number of other neoconservatives were deeply influenced by Trilling's criticism of liberalism from inside the movement. They were also influenced—Kristol and Himmelfarb in particular—by the political philosopher Leo Strauss, who had fled Nazi Germany. Strauss believed that the culprit for much of what had gone wrong in Western civilization could be traced back to Machiavelli, who had lowered man's sights away from a transcendent good. The result was the rise of relativism, in which one view of how humans should behave is as good as another. Strauss, by contrast, promulgated a different message, one that resonated with the new generation of conservatives—a return, after centuries of neglect, to classical virtue.

Kristol assailed what he called a "new class" of managers, lawyers, bureaucrats and social workers who promoted new issues such as women's rights, sexual liberation and minority rights. Himmelfarb's numerous books lauded the idea of Victorian virtue, stressed self-help and charity, and argued that the public dole had profoundly corrosive moral effects, foremost among them creating a culture of dependency on government.

Though it has tended to be scanted in recent years, neoconservatives—"Liberals mugged by reality," as Kristol once put it—were initially much less preoccupied with foreign than domestic issues. Domestic policy is where they made their bones. Kristol and Daniel Bell founded the Public Interest in 1965 (though Bell ended up resigning as coeditor in 1973). The National Interest didn't appear until 1985, just as the Cold War was beginning to reach its terminal phase. Political scientist James Q. Wilson, a regular contributor to Commentary and the Public Interest, devised the "broken windows" theory, which holds that stopping petty crimes is a vital step toward preventing major ones from occurring. RIOTING IN the inner cities in 1968, the disintegration of New York City, the rise of black militants and the introduction of affirmative action hardened neocon attitudes. Nathan Glazer called affirmative action "affirmative discrimination." In 1965, Daniel Patrick Moynihan issued a report warning about the collapse of the black family. Two years later, he delivered a speech to the Americans for Democratic Action stating that "liberals must somehow overcome the curious condescension that takes the form of defending and explaining away everything, however outrageous, which Negroes, individually or collectively, might do." Other neocons blamed a new antinomianism for America's ills. The emphasis on individual needs and wants—feminism, multiculturalism and the like—meant that the idea of a common civic good was disappearing. In their view, it was being replaced by a society of disgruntled supplicants.

Neocon apprehensions about crime and the sexual revolution were also acutely reflected in literary form. In novels like Mr. Sammler's Planet and The Dean's December, Saul Bellow vividly evoked the racial tensions of the 1970s, prompting charges that he was himself a racist. The Dean's December focuses on the murder of a white graduate student named Rick Lester by a black hoodlum and a female prostitute. The protagonist Alfred Corde, a dean at the University of Chicago, registers his sympathy with the underclass but suggests that the basic problem is insoluble:


We do not know how to approach this population. We haven't even conceived that reaching it may be a problem. So there's nothing but death before it. Maybe we've already made our decision. Those that can be advanced into the middle class, let them be advanced. The rest? Well, we do our best by them. We don't have to do any more. They kill some of us. Mostly they kill themselves.
Sounds familiar.
But
keep reading
.
Posted by

Donald Douglas
at 1:10 PM
0 comments
Links to this post