Let's start things off with the Mad Jewess Woman, "
Start War Before Elections. Brilliant Plan of the #Communist #Democrats
," and "
Speaking Out Against Tyranny Is Gods' Will
."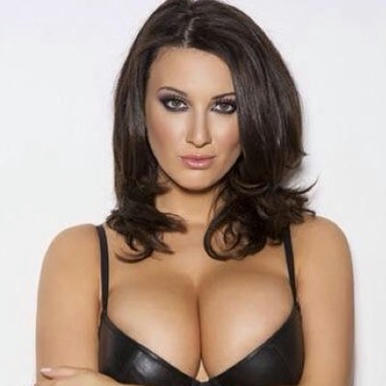 And at Maggie's Farm, "
Sunday Morning Links
."
Also at Blackmailers Don't Shoot, "
Quinnspiracy Rule 5 Linkaround
, and Odie's, "
Special Watch ~OR~ Rule 5 Woodsterman Style
."
90 Miles from Tyranny, "
Morning Mistress
."
From William Teach, at Right Wing News, "
Nancy Pelosi: Civilization Is In Jeopardy If GOP Takes Back Senate
."
And at Pirate's Cove, "
If All You See……is a wonderful greenspace which would be perfect for solar panels (as long as it is far from your home), you might just be a Warmist
."
Matt Vespa, at Town Hall, "
Fighter Pilot Was Tasked With Taking Out United 93 By Crashing Into It
," and John Hawkins, "
Millennials, Hollywood Is Lying To You About Work And Success (Part 2)
."
At the Conservative Hideout, "
Racial Violence: Two Black Women Force White Tenants out at Gun Point, Tired of 'White People Moving Into Area'
."
Now at Camp of the Saints, "
The Obamas: Tone Deaf, Blind, and Dangerous
."
And at EAG News, "
University paper publishes 9/11 editorial, claims USA needs to 'get over' terrorist attacks
."
More at Pat Dollard's, "
Leftist Nutcase Bill Maher Says He Might Vote For Rand Paul Due To Libertarian Nutcase's Anti-American Foreign Policy
."
From Peter Ingemi, "
Why a Formal Declaration of War on ISIS should be voted on and passed
," and Zero Hedge, "
Obama's ISIS War Is Not Only Illegal, It Makes George W. Bush Look Like A Constitutional Scholar
."
At Drunken Stepfather, "
STEPLINKS OF THE DAY
," and the Chive, "
There Are Sexy Chivers Among Us (97 Photos)
."
And at Lonley Con, "
Kirsten Gillibrand Won't Disclose Who Harassed Her
."
From Dana Pico, "
Economics 101: Maybe going on strike for higher wages when your jobs are already being replaced by robots isn't the wisest idea
."
Check out Jack Dunphy, at PJ Media, "
Oakland Firefighter Plays Victim Card Until Police Release Video
."
And JWF, "
Democrat Fossil James Clyburn Say Sexting is a 'Great Tool' for Organizing Voters
."
Also at Egotastic!, "
Yasmine Colt Pink Bikini Sextastic for Today's 138 Water Shoot
."
At Knuckledraggin', "
The most popular girl at the office
," and Good Stuff's, "
GOODSTUFFs BLOGGING MAGAZINE (155th Issue)
."