With
Gisele
.
She's doing some work for Playboy (on
Twitter
and
YouTube
).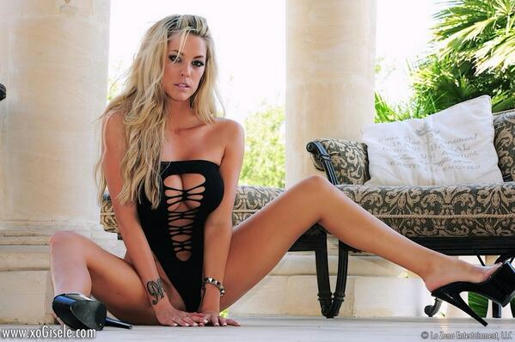 RELATED
: At the Nug, "
Two Girls One Gallery
." (Via
Linkiest
.)
More from Bro My God, "
EXCUSE ME BUT YOUR HTOL ARE VERY DISTRACTING
."
Also at Bro Bible, "
37 Hot Pics of Girls with Legs for Days
."
See also the Plunder Guide, "
Nikki Du Plessis is HOT!
"
At Blackmailers Don't Shoot, "
Rule 5 Thursday, Selena Gomez Is Single Edition
." And the Other McCain, "
Selena Gomez Available
."
And Knuckledraggin', "
Wirecutter – The Early Years
."
And the Chive, "
It's too cold, let's go on bikini vacation (38 photos)
."
Finally, at Pirate's Cove, "
If All You See……is an evil fossil fueled machine needed to ride over snow created by heat causing fossil fueled vehicles, you might just be a Warmist
."
I should have more Rule 5 tomorrow, perhaps even a big roundup.