One of the most revealing progressive attacks against conservatives is that they're allegedly hypocrites for receiving government funding, through employment or benefits, or what not. Either that, or they have ties to conservative non-profits or think tank "wingnut welfare" organizations. Basically, you can't be against ever-expanding government on principle because you're on the government's dole. By that logic, anyone who works in government is a mere robot, an Orwellian automaton. The racist misogynist
anti-Christian bigot
TBogg of Firedoglake routinely attacks conservative professors along these lines, as if slavish obedience to leftist neo-socialism is a prerequisite for a teaching job. And now here comes the repugnant Salon sleazebag Joan Walsh smearing veep nominee Paul Ryan as free-market hypocrite and wingnut welfare freeloader who's worked his entire life in government. See, "
Paul Ryan: Randian poseur
" (via
Memeorandum
). Read it all at the link. I told Ms. Walsh how I felt about her slimeball hackery in Twitter,
here
and
here
.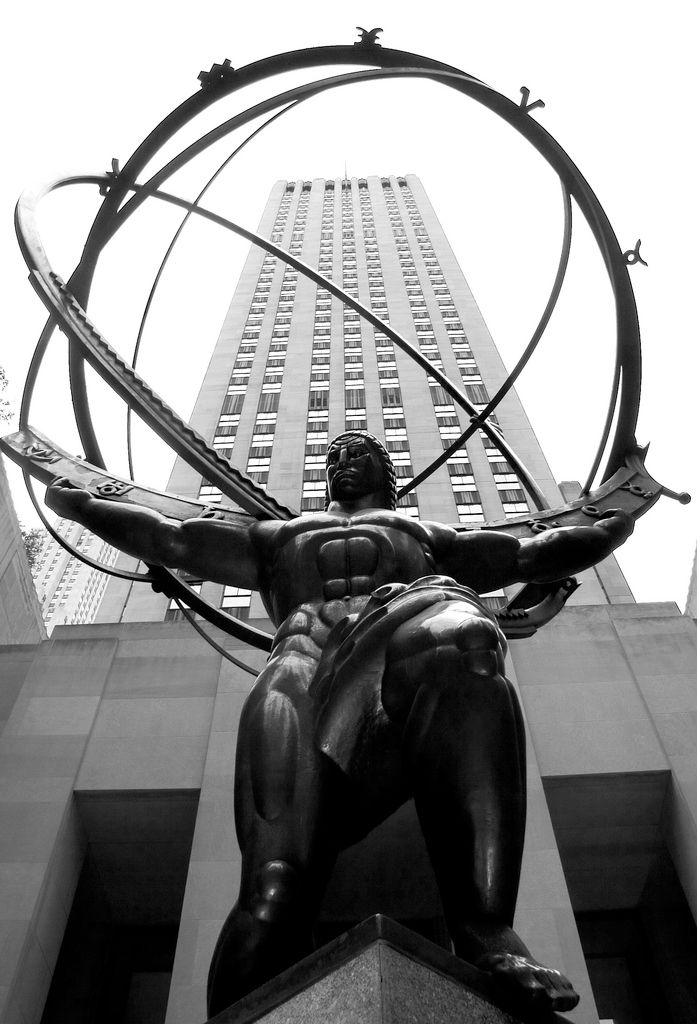 BONUS
: There's the added debate on whether Ryan's a full-on Ayn Rand acolyte. He may have been at one time, but he's apparently sworn off his ideological affinity for the late "Atlas Shrugs" author. He said, for example, that he ultimately rejected Rand's Objectivism as an "
atheist philosophy
" --- which makes sense, given that Ryan's Catholic. More at the Atlantic, "
How to Tell Paul Ryan Wants to Be Veep: He's Rejected His Former Idol Ayn Rand
."
Radical leftists despise Ayn Rand because she accurately explained the destruction of societies from the ravenous, rapacious maul of the endlessly mooching entitlement state. Paul Ryan wants to downsize the left's neo-socialist rape-culture government. And the progressives will do anything to stop him.
PHOTO CREDIT
:
Wikimedia Commons
.