I don't know if Scientology's weird so much as Tom Cruise is weird, but you gotta admit: Wife auditioning? That is a bit over the top.
At Vanity Fair, "
Tom Cruise's Scientology Marriages: The Secret Wife-Auditioning Process Before Katie Holmes, Revealed
":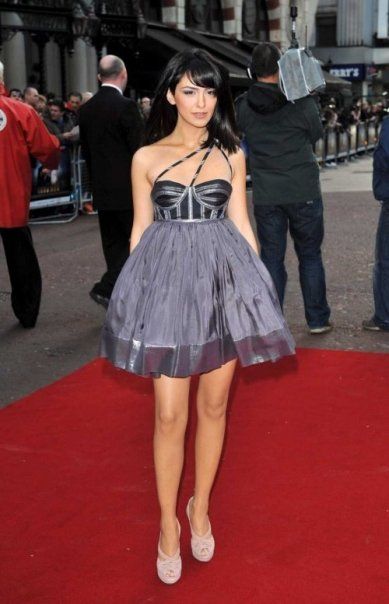 In the October issue, Vanity Fair special correspondent Maureen Orth reports that in 2004 Scientology embarked on a top-secret project headed by Shelly Miscavige, wife of Scientology chief David Miscavige, which involved finding a girlfriend for Tom Cruise. According to several sources, the organization devised an elaborate auditioning process in which actresses who were already Scientology members were called in, told they were auditioning for a new training film, and then asked a series of curious questions including: "What do you think of Tom Cruise?" Marc Headley, a Scientologist from age seven, who says he watched a number of the audition videotapes when he was head of Scientology's in-house studio, tells Orth, "It's not like you only have to please your husband—you have to toe the line for Scientology." Both Nicole Kidman and Penélope Cruz ran afoul of Scientology and David Miscavige, according to another former Scientologist. "You can't do anything to displease Scientology, because Tom Cruise will freak out," Headley says. (Scientology representatives deny that any such search took place and have dismissed several of the story's sources as disgruntled apostates. David Miscavige and Tom Cruise declined to be interviewed.)

According to Orth, Nazanin Boniadi, an Iranian-born, London-raised actress and Scientologist, was selected and dated Cruise from November 2004 until January 2005. Initially she was told only that she had been selected for a very important mission. In a month-long preparation in October 2004, she was audited every day, a process in which she told a high-ranking Scientology official her innermost secrets and every detail of her sex life. Boniadi allegedly was told to lose her braces, her red highlights, and her boyfriend. According to a knowledgeable source, she was shown confidential auditing files of her boyfriend to expedite a breakup. (Scientology denies any misuse of confidential material.) The source says Boniadi signed a confidentiality agreement and was told that if she "messed up" in any way she would be declared a Suppressive Person (a pariah and enemy of Scientology).
Definitely bizarre.
There's more at that top link.
And also, "
Scientology, Katie Holmes, and Tom Cruise: Who Is Nazanin Boniadi?
"
BONUS
: At London's Daily Mail, "
Revealed: How Scientology officials 'auditioned dozens of women to marry Tom Cruise'... and Katie Holmes 'WASN'T their first choice'
."
PHOTO CREDIT
: Nazanin Boniadi, at the 2008 London premiere of "Iron Man," via
Facebook
.