Oh my goodness, how could that possibly be?
See Chris Stirewalt at
Fox News
: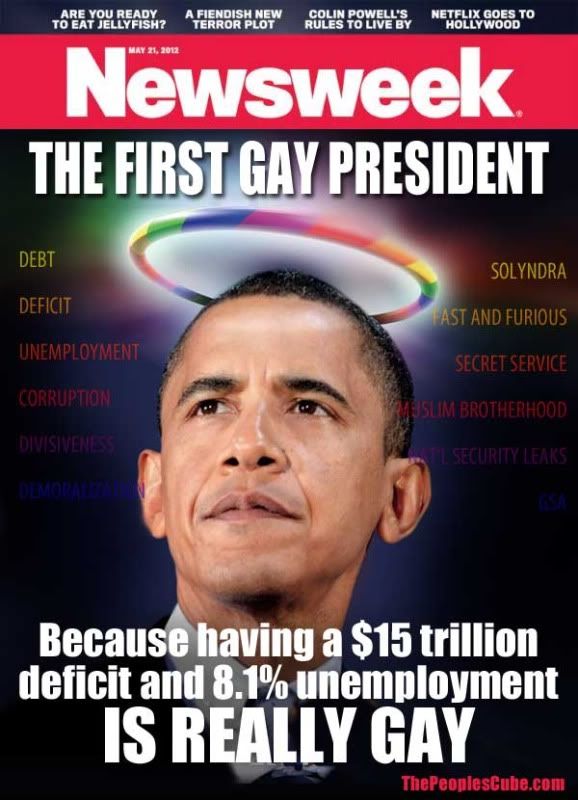 "You can be stylish and powerful, too. That's Michelle's advice." -- President Obama telling graduates to temper but preserve their interest in clothing during his commencement address at Barnard College, a women-only college of New York's Columbia University.

It has taken months of bad news, but Democrats increasingly believe that President Obama might just lose his re-election bid.

The latest wake-up call comes in the form of a New York Times/CBS poll showing Republican Mitt Romney in the lead not just among registered voters overall, but with women and independents.

The Times/CBS survey is unique in that the pollsters called back the same phone numbers they had a month before. In April, Obama and Romney were dead even. Now, Romney leads by 3 points overall. That's still within the margin of error -- a statistical tie.

But the shifts with women, moderates and independents are all statistically significant. Obama lost 5 points with each of those demographics.

Team Obama has for months been warning Democrats not to be overconfident and warning of a close election, with the president increasingly sounding the alarm for donors and activists in recent campaign appearances.

Since the general election season kicked off in earnest in the last week of March, Obama has had an almost unbroken string of losing weeks, starting with his overheard conversation with former Russian President Dmitry Medvedev.

There was the back-and-forth with the Supreme Court over his health law, the attack by one of Obama's advisers on Ann Romney, the GSA Vegas scandal, the hookers in Cartagena and then the baffling case of the gay marriage half-reversion.

Some of the problems were just bad luck (hookers), some were just blunders (hot mic) but much of the rest has been about Obama trying to galvanize his base coalition and secure the massive donations he needs to finance the most expensive campaign in history.

His trip to New York on Monday was the best example yet. Obama delivered a groaner of a speech at Barnard College in which he did everything but shout "girl power" at the end.

And then in an appearance on a left-leaning ladies chat show, ABC's "The View," Obama rhapsodized about his partial reversion to previous support for gay marriage in advance of attending a fundraiser with his party's fundraising shop for "gay, lesbian, bisexual and transgender" Democrats that featured Ricky Martin, he of Menudo, bikini briefs and "She Bangs."

You need money to win Ohio, but it may not be worth the price of all this gay pride to get it. As the Times poll showed, a huge majority believe Obama's rhetorical reversion was about politics, not a personal moral journey. Even those who are fine with gay marriage, may find it unseemly to see Obama waving the rainbow flag so vigorously in pursuit of cash.
More at
the link
(via
Memeorandum
).
PREVIOUSLY
: "
Disastrous New York Times Poll Shows Obama Falling Behind After Coming Out for Gay Marriage
."
IMAGE CREDIT
:
The People's Cube
.