Coming to a democracy near you.

From Atlas Shrugs, "
Geert Wilders Greeted With 'Islam Will Dominate the World', 'Freedom Go to Hell', 'Shariah for the Netherlands'
." London's Daily Mail has this, "Protester Abu Mousa said: 'What he says deserves the death sentence under Islam'." See also the video below: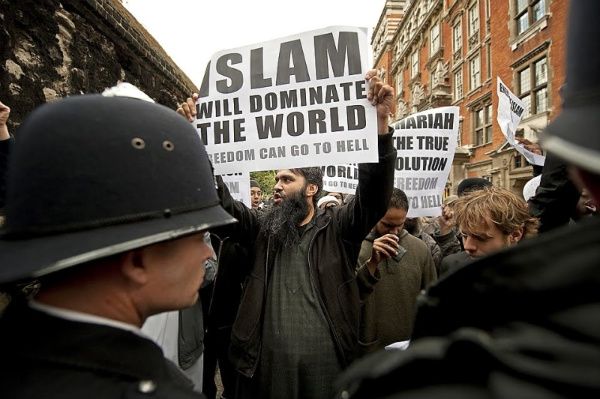 See also my earlier essay, "Religion of Victory: Understanding Islam."
Image Credit: Islamization Watch, "
Freedom Go to Hell - Islam Will Dominate - All Perfectly Respectable!!
," and "
Muslims For Sharia Law Show Up to Protest Wilders' UK Arrival
."