Just a reminder, folks: American Power's initial post,
Sarah Palin: Going Rogue: An American Life
, provided the awesome motivation for the Sarah Palin AutoMotivation rage that's spreading across the conservative blogosphere. High fives to
Troglopundit
, who's got another hot post to round-up the AutoMotivational inspirations. He points us to Carolyn Tackett's, "
I Would Stay on Her Good Side
":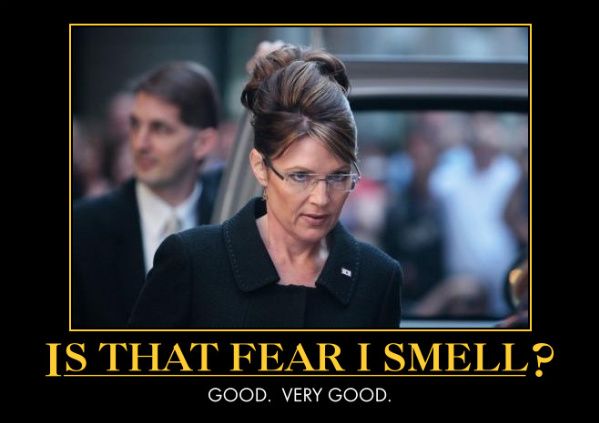 I'm looking forward to reading Palin's book, and you can pre-order
Going Rogue
at the link.