She was just 9 years-old.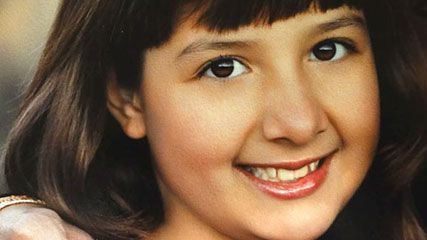 My wife, who'd been working most of the weekend, broke down in tears when she saw Christina's father interviewed. She came downstairs and told me what Mr. Green said about his daughter: "She was born and she left us in very tragic moments in United States history." See, U.S. News, "
9-Year-Old Girl Is Youngest Victim of Arizona Massacre
."

My youngest son was born just over a month before Christina. Yes, that kind of minuscule connection --- of random similarities in age of children who'd never met --- still makes the sadness that much deeper. (And makes the left's ridicule that much more sick and reprehensible.)
I promised my wife I'd say some words for Christina, here at the blog, and all the families involved are in our prayers. See Los Angeles Times, "
Profiles of the Arizona Shooting Victims
."