Via
Betsy Newmark
and
Mary Katharine Ham
, check out these photos from this week's Washington Freedom Plaza rally for the D.C. Opportunity Scholarship program: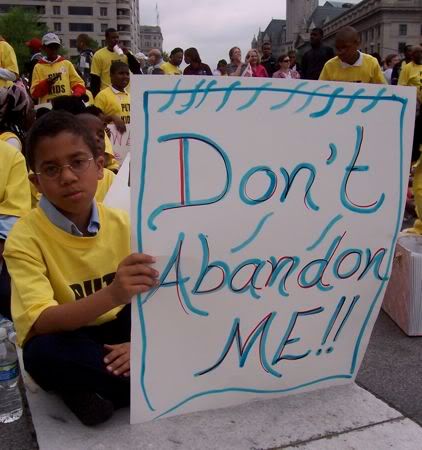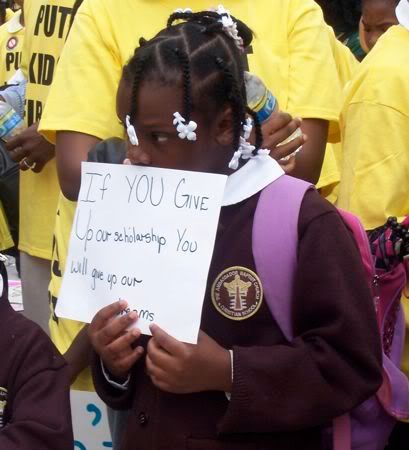 Here's the caption to the second photo above, "'If you give up our scholarship, you will give up our dreams,' reads the sign of Iyanna Wofford, 8, a third-grader at Ambassador Baptist Church Christian School."

Adds
Betsy
:


So we have proven results, happy students and parents, and saving money. What to do with such a program? Well, the Democrats want to close it down. Can't have a vouchers program showing success right there in the nation's capital. That might ruin the whole argument of the teachers unions against anything that allows children to escape the regular public schools when those schools are failing so miserably.