The main story's at
WaPo
, "
Court upholds block on parts of Arizona immigration law
" (via
Memeorandum
). Also, William Jacobson has the court's ruling: "
9th Circuit Upholds Injunction Against Arizona Immigration Law
."
But see Andrew Malcolmn, "
Next move in the Arizona illegal immigration law fight: An immediate Supreme Court petition?
"
One next move might be to get back out to Phoenix for some protests. Those were the days: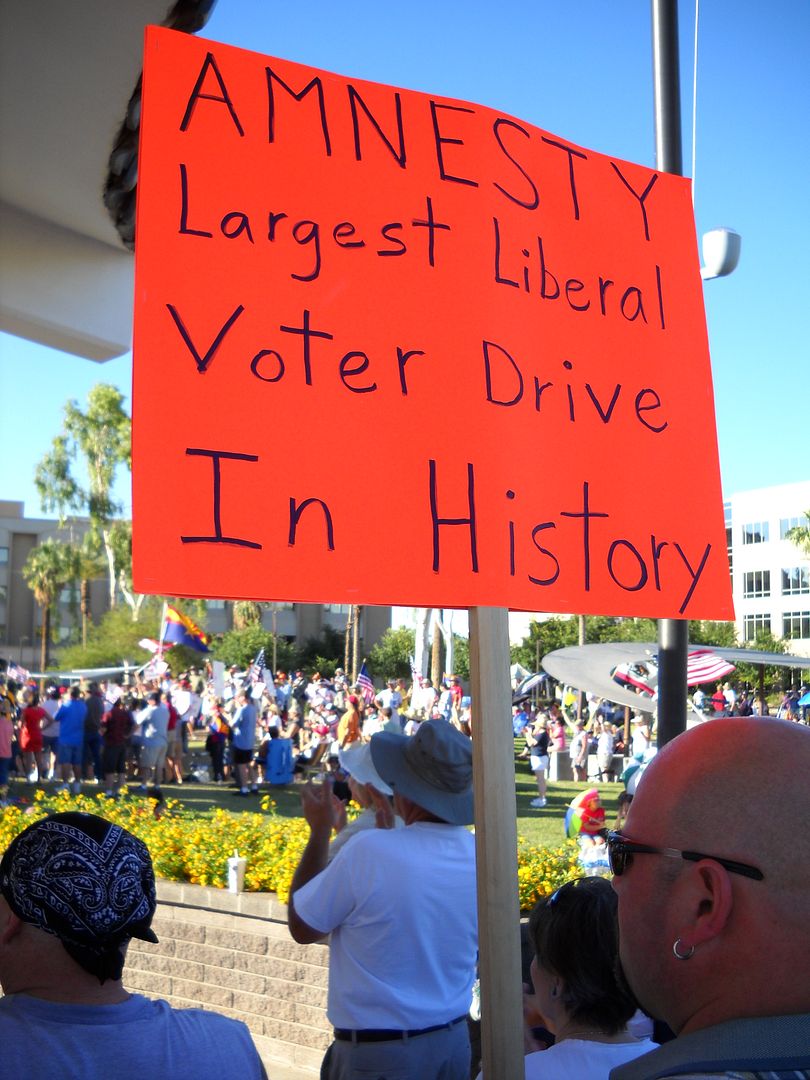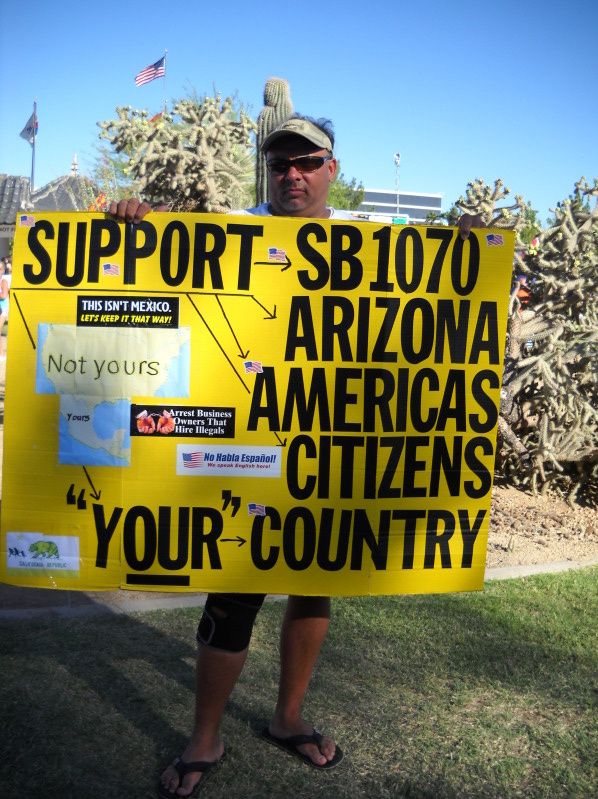 Photos: "'
Phoenix Rising' for SB 1070 at Arizona State Capitol
."