The full report's at Zombie's, "
Q.U.I.T.'s Protest Against the 'Out in Israel' Film Festival
."

The photo-essay covers the protest and counterprotest at San Francisco's
Roxie Theater
. Check the link at
Zombie
and at
Pajamas Media
.

But what really caught my attention is this photo of neighborhood graffiti. Zombie explains: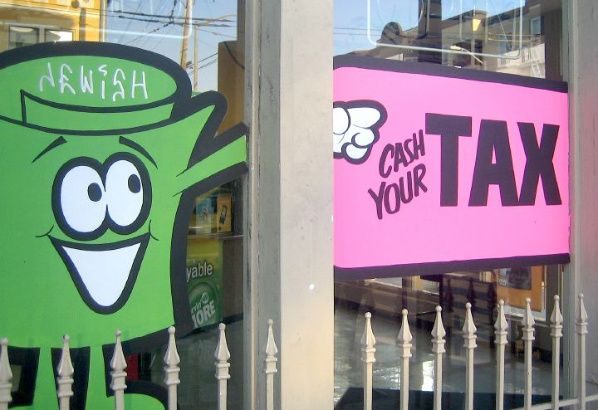 Right around the corner from the Roxie, just steps from the protest, I noticed this casual bit of anti-Semitic graffiti on the window of a check-cashing business — unnoticed by all the protesters and counter-protesters. Someone had written the word "Jewish" on a roll of money pointing to the word "tax," which is apparently either a reference to the old "Jews are money-grubbing" stereotype; or is a reference to the "Jewish Tax or "Kosher Tax," an

anti-Semitic conspiracy theory

that has been

voiced at earlier SF anti-Israel protests

; or, more simply, is a way of identifying Jewish-owned businesses for the next Kristallnacht.
You can get your fill of anti-Semitic hatred right downtown, in San Francisco's Mission Distict (
map
). I wonder if any of these folks have worked up a
Horst Wessel
version of "I Left My Heart ..."