I got tagged with this "honest scrap" award (
from my good friend RaDena
).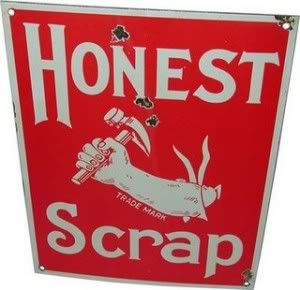 I think you're supposed to bestow this award on another 10 "honest scrapers." (It's been a big week blogging, so
I'm skipping the ten honest things I'm supposed to say about myself
!)
So here goes (and this is just a quick round up for now - more to follow, so don't feel left out if I didn't get you linked up):
More links later friends ... now go out and bestow some awards.