From William Bennett and John Cribb, "
The Last Best Hope of Earth
":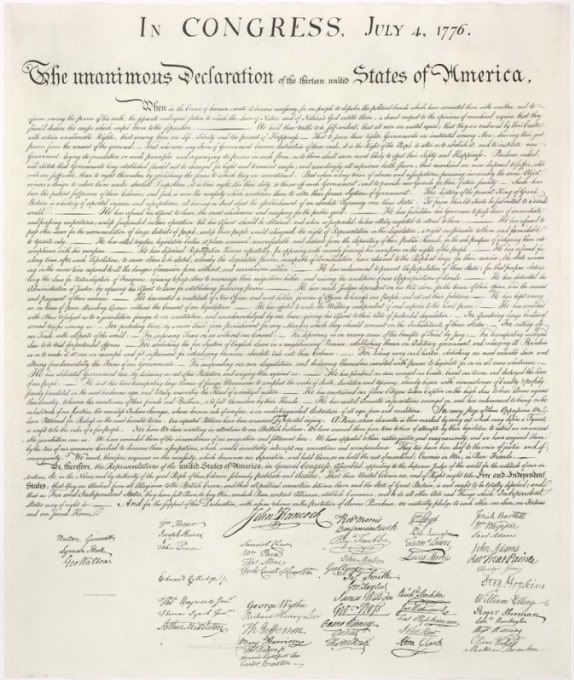 "I have never had a feeling politically that did not spring from the sentiments embodied in the Declaration of Independence." This statement from Abraham Lincoln in Philadelphia in 1861 was no staff-manufactured line. It was an expression from a man filled with deep emotion at finding himself standing in the hall where a courageous band of rebels pledged their lives, their fortunes, and their sacred honor to a high and dangerous purpose -- American independence. We celebrate them on July Fourth.Lincoln revered the Declaration and its ideals of liberty and equality. In an 1858 speech in Chicago, he said it was "the father of all moral principle" in the American republic, and its spirit "the electric cord . . . that links the hearts of patriotic and liberty-loving men together."He spent much time pondering the hardships endured by those who had fought for independence. In that speech he called them "iron men." As a boy, he read accounts of the patriots' battlefield struggles in Parson Weems's "Life of Washington" and thought, as he told the New Jersey state Senate in 1861, that "there must have been something more than common that those men struggled for."
More at
the link
.
Hat Tip: Declaration of Independence via ShrinkWrapped.