My good friend Matt at
St. Blogustine
attended the 9-12 March on Washington, and I mistakenly omitted
his post
from my roundup yesterday. What a beautiful picture!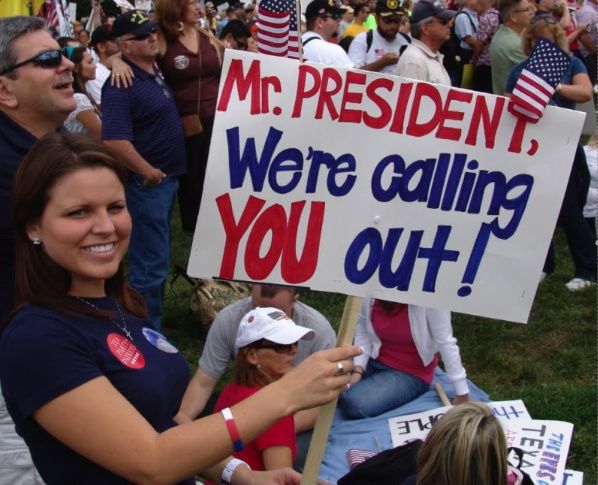 I need to throw a link back over to
Lynn Mitchell
, who is still posting photos from her big day in the Capitol!

Also, from Charlie Martin at Pajamas Media, "
March on Washington: How Big Was the Crowd?
" And at the Wall Street Journal, James Freeman, "
Angry, Polite 'Mob' Descends on D.C.
"

Plus, from Mike's America, "
Largest Political Protest in History was More "Green" Than Obama Inaugural!
"

Don't miss
Glenn Reynolds
as well, "TEA PARTY UPDATE: Okay, I was busy this weekend in Quincy and didn't have time to cover all the tea parties going on outside of Washington, DC and, of course, Quincy. But there were a lot. Here's a picture from El Cajon, California, sent by reader Josh Swanson ..."

And back home, from Richard McEnroe, "
More Pictures from the LA 9/12 Tea Party!
."